Invent-10n (limited)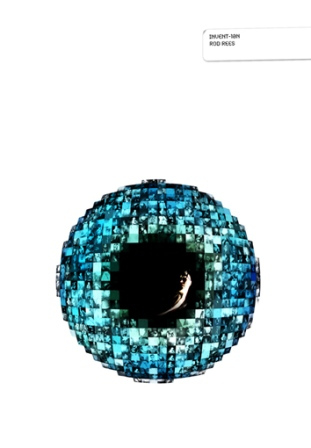 Invent-10n (limited)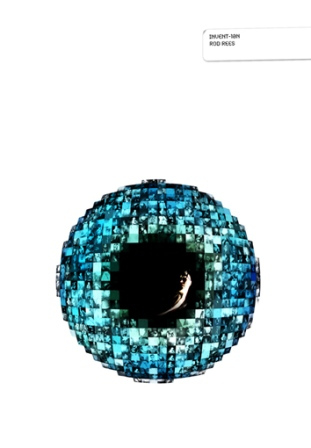 Invent-10n by Rod Rees. Artwork by Nigel Robinson
ISBN 978-0-9573489-5-0
This is the signed, limited edition of 100 copies.
Greetings Gate, let's Agitate. Look over your shoulder. Do you see the camera? Then dig that even as you read these words of sedition and denial you are being watched by the ever e-quisitive National Protection Agency. The National Protection Agency – omnipresent, omniscient and most ominous – which runs PanOptika, the spider at the centre of the Web.
PanOptika. What's the slogan: watching out for the good guys by watching out for the bad guys. But what did that Roman word-slinger, Juvenal say? Quis custodiet ipsos custodes: who watches the watchers?
So dig this to the extremity, cats and kittens: if we do nothing soon we must kneel, digitally-dutiful, before National Protection, and then there will be no chance to zig when the ChumBots say zag, or to beep when they say bop. Realise thou that PanOptika triumphant means we will not be able to think, to act, to speak or to move without the spirit-sapping realisation that the badniks know everything … everything.
* We are circling the drain. This is my warning. *
Set in 2030, Invent-10n follows the story of Jenni-Fur and Sebastian – and the invention of a power source that will solve all our energy issues; or will it?
**********************************************************************
"For me the strong point of this book is Rod Rees' gift for characterisation. While Sebastian comes across as a bit meek and mild, Jenni Fur is totally in your face. She talks in a hep style of years ago and throws in other bits of slang … so well written that it feels natural and within a few pages you barely notice that it's slang … A cracking and well presented book — 5 stars." — Ebookwyrm
"Rod Rees has invented a very believable possible future in this fascinating novel. We can only pray that he doesn't share Alan Moore's experiences, when he saw the many of the things he predicted in 'V for Vendetta' become reality not so very long after he wrote it. Highly recommended." — Dave Brzeski / BFS
A "freewheeling tour de force." — James Lovegrove / Financial Times
"… Invent-10n makes a compelling read. In fact, I would go so far as to say that it was my favourite read of the year. With its unique story and unforgettable characters, Rees has created a frightening and all too possible future …" —  Upcoming4.me
*************************************************************************
SIGNED LIMITED EDITION £20 PLUS POSTAGE
SPECIAL OFFERS WHILE STOCKS LAST
Only £15 including p&p in the UK